The Reverend Dr. Kahlil A. Carmichael, MAPCC, MDIV., CHP
Founder and Senior Pastor, Live Well Church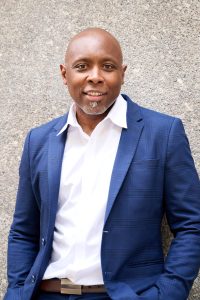 The Reverend Dr. Kahlil A. Carmichael is a spiritual leader who deeply believes all people can live whole, live well, and live free through an authentic relationship with God through Christ's teachings.
Pastor Carmichael is clear that he is called to help transform lives and facilitate restoration - spiritually, physically and emotionally - so that God's people might live well for God's glory and for their good.
Reverend Carmichael is the founder and Senior Pastor of Live Well Church, located in Windsor, New Jersey.
Reverend Carmichael is a double graduate of New York Theological Seminary with a Master of Divinity (M.DIV) and a Master of Arts in Pastoral Care and Counseling (MAPCC). Reverend Carmichael is the founder of FitCare360°; a not-for-profit, comprehensive personal training and wellness studio with offices in Somerset and Windsor New Jersey. Previously known as The Fitness Doctor, FitCare360° has been helping transform lives for over 20 years and engages the mind, body, and spirit to attain lasting well-being.
Reverend Carmichael is also the proprietor of Kahlil Carmichael Coaching and Kahlil Carmichael Fitness, in-depth counseling forums focusing on all aspects of wellness. Through comprehensive and interactive instruction, participants will be empowered to overcome obesity and related illnesses and experience restoration to live whole and productive lives. Kahlil Carmichael Coaching and Kahlil Carmichael Fitness place emphasis on spiritual care, physical exercise and healthy eating, through online and in-person services.
Pastor Carmichael has earned wellness certifications from the American Council on Exercise (ACE) and was an Arthritis Foundation Tai-Chi Instructor and an Arthritis Foundation exercise specialist.  He is the author of "The Fitness Doctor, 50 Tips of The Day" and a monthly columnist for The Positive Community Magazine. Pastor Carmichael searches for unique ways to impact the community and to encourage health and wellness and has served as a spokesperson for the American Heart Association's, "Power to End Stroke" initiative and hosted the popular radio talk show "Ask the Fitness Doctor" on WCTC 1450 AM.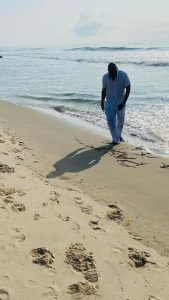 Reverend Carmichael serves as staff hospice chaplain for Penn Medicine Princeton Home Care. Through this role, he supports patients, their families, and the Interdisciplinary Team to provide assistance and guidance in coping with the end-of-life process.
Chaplain Carmichael has completed five units of Clinical Pastoral Education through certification with the Association for Clinical Pastoral Education (ACPE). It is through this certification that Chaplain Carmichael has been fully equipped to minister to a diverse population, inclusive of all religions, beliefs and faith traditions or the lack thereof.
In September 2022, Reverend Carmichael was appointed as a chaplain for the Robbinsville Police and Fire Departments and is honored to further serve in this capacity.
Reverend Carmichael continually seeks new and inventive methods of reaching those in search of hope, to God be the glory. This husband, father, theologian, author, podcaster, entrepreneur, avid reader and life-long learner looks forward to continuing to teach and inspire through ministry and servant leadership. Pastor Carmichael's favorite scripture is Luke 1:37 NIV, for "nothing is impossible with God"!